Amaica Restaurant – The Perfect Venue for your Corporate Christmas Party
11 November 2016
As 2016 comes to a close celebrate your achievements with friends, family, colleagues or workmates. At Amaica, we have the perfect venue for you! Treat your team to the unforgettable Amaica Experience! You all deserve it!!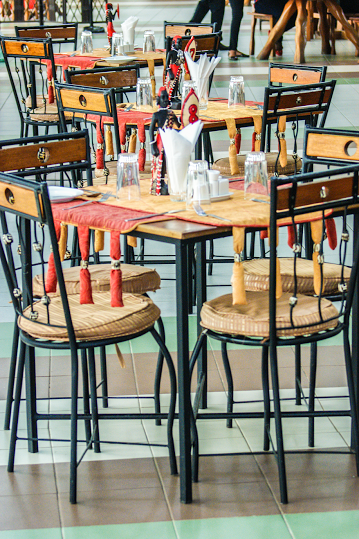 Amaica has a special offer for corporate parties, that provides an environment that allows staff to exhale and wind down the year, whilst enjoying a wholesome and fulfilling African meal. With two buffet menu options, each with over fifteen different signature dishes to sample from around the country, Amaica provides just the right combination to end the year in grand African Style. We can also customize the African buffet items to meet your specific preferences. Please find attached the menu packages.
Amaica has the capacity to host up to 150 pax on the terrace area overlooking the lush green Karura Forest.  There is also the Private Dining Set up indoors that is suitable for private parties, corporate functions and family parties. This can comfortably seat up to 50pax.
Live band and DJ services can also be arranged at a reasonable fee to spice up your party.
Please note that Amaica has secure and ample parking space for your comfort.
To make a booking for your corporate or private party, call us on 0724477663 or write to us on info@amaica.co.ke