Kenyan Entrepreneur, Pamela Muyeshi, owner Amaica Restaurants Picked for SMEs Accelerator Programme
31 May 2016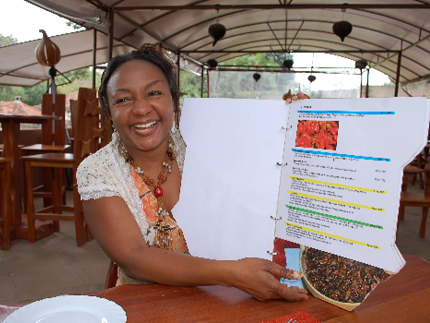 Kenyan entrepreneur Pamela Muyeshi has been nominated to attend a US-based one-year accelerator programme for small and mid-sized women business owners. Reported David Herbling of Business Daily.
Ms Muyeshi, the proprietor of Amaica restaurants, is among those selected for the Vital Voices Grow Fellowship.
The programme targets female entrepreneurs who receive customised business skills training, technical assistance, leadership development, and access to networks to grow their businesses.
"I would like to dedicate my win to my GroFin investment manager Rita Odero, who motivated me to apply and helped me with all the formalities," said Ms Muyeshi who has already started the programme which involves online work and some training sessions in the US.
GroFin Africa Fund in 2011 invested an unknown amount in Ms Muyeshi's business, allowing her to expand the business.
Ms Muyeshi made it to the final list of 69 women from across Latin America, the Caribbean, Middle East and North Africa, and sub-Saharan Africa attending the Vital Voices Grow Fellowship.
Eligible companies must be owned by a woman, employ a minimum of three full-time employees, and generate an annual revenue of at least $40,000 (Sh4 million).
Amaica, an Africa-themed restaurant, currently has two outlets: one on Peponi Road and another at the Jomo Kenyatta International Airport.
Past Kenyan fellows of the Vital Voices Grow Fellowship include techie Eunice Thirikwa of Talinda, contractor Jennifer Musyimi of Anka Consultants Ltd, and Kezy Mukiri of Zuri Events Ltd, an event management firm.